81% LTC Bridge Renovation Loan
44-Unit Multifamily Value-Add
Point Loma, CA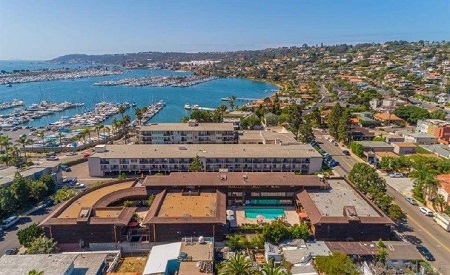 Buchanan Mortgage Holdings, LLC provided a $19.6 million, non-recourse bridge loan for the acquisition and renovation of a boutique, 1961-built apartment project located one block from the waterfront in the City of Point Loma, an affluent and supply-constrained submarket of San Diego, California. The property will undergo a $5.0 million capital improvement plan that includes comprehensive interior unit renovations, common area upgrades, and adding four new two-bedroom units. Buchanan Mortgage Holdings, LLC was able to close within the desired timeframe and accommodate the borrower's business plan by providing sufficient time post-closing to finalize the construction budget, execute a GMP contract and receive City approvals.