12.5-Acre Land Parcel
Oceanside/Carlsbad, CA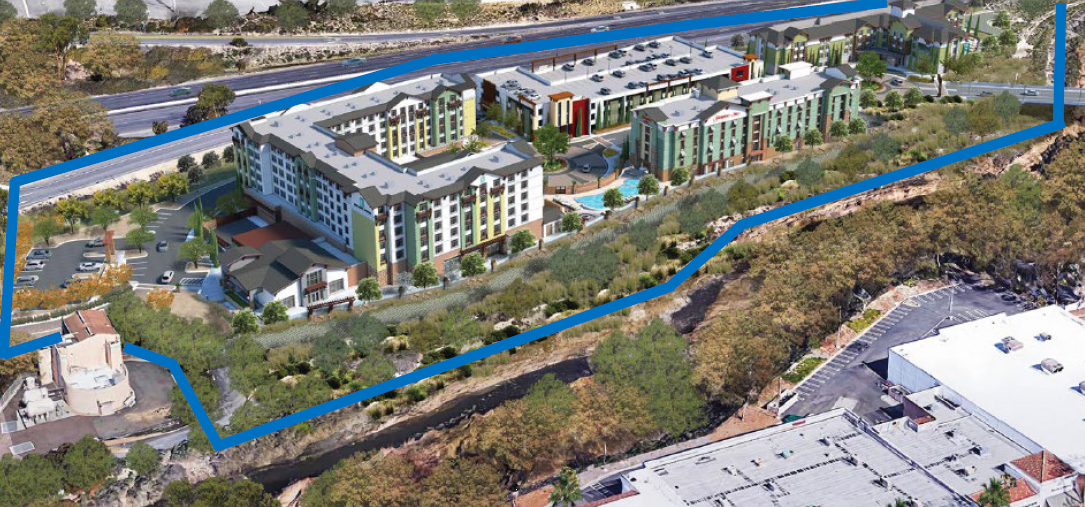 Buchanan Mortgage Holdings, LLC provided a $12,250,000 (75% LTC; 46% LTV) non-recourse bridge loan secured by the borrower's fee simple interest in a 12.5-acre development parcel situated within the coastal cities of Oceanside and Carlsbad in San Diego County, CA. The purpose of the loan was to refinance existing debt and provide the sponsor additional time to complete architectural drawings, achieve final development permits and obtain construction financing for a proposed 426-key, Hilton-branded hotel development. This is the first loan that Buchanan has closed with the sponsor, a Los Angeles-based private investor focused on land development in Southern California markets.
*Photo shows an architectural rendering of the proposed project